Project Overview
Services - Web Design | Web Development | Content Writing | Search Engine Optimization | Responsive Design
Bourgeois Door Company has been serving the St Louis area for over 30 years. Our team was contacted to build a brand-new online presence for their company. Our team of developers began to work from scratch to create an online presence and branding for Bourgeois Door Company to match their image and the services they offer. With no previous website before working with our team, we worked to establish a presence in St Louis and to provide a content plan that was in line with increasing organic results on search engines.
Our Solution
During the build of the new Bourgeois Door Co. website, our team worked directly with the owners to design and develop a brand new web presence. This included compiling an accurate list of services and brands to ensure that the content on the website properly matches the products and services that the team at Bourgeois Door Co. offers. Our developers then designed a fully mobile responsive website with a focus on the user interface and conversion points to drive leads for the business. Once the site was built, our team developed an ongoing update plan to ensure that the content on the website is being updated on a regular basis. This process includes ongoing maintenance, framework updates, security updates, and a monthly review of the performance of the site to ensure that the site is gaining ground in organic search results. Since then, the site has been performing well in searches and generating new leads for the Bourgeois door company team. Our team continues to maintain, update, and perform regular search audits on the website to ensure that the site continues to perform well on the web.
The Website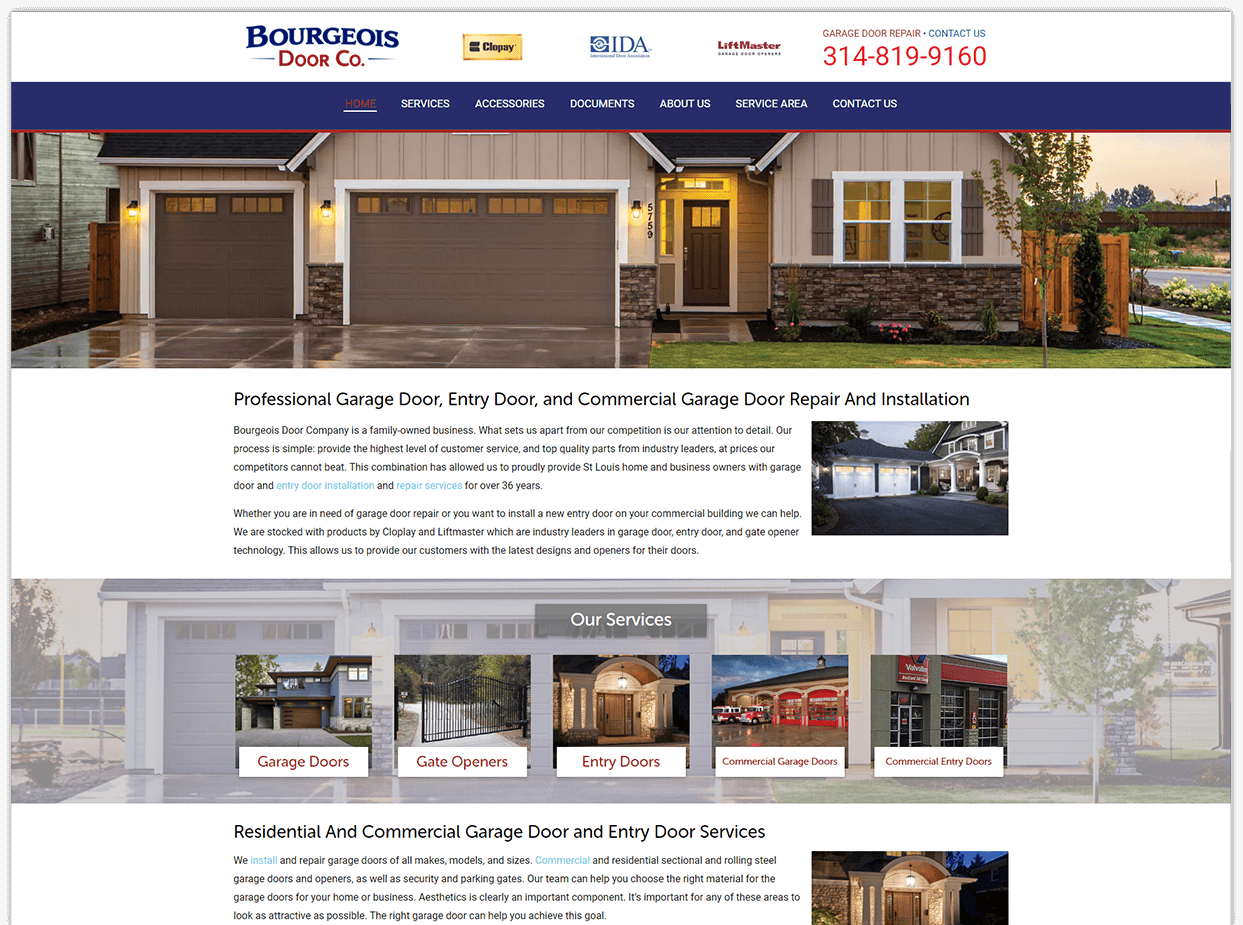 Mobile & Tablet Experience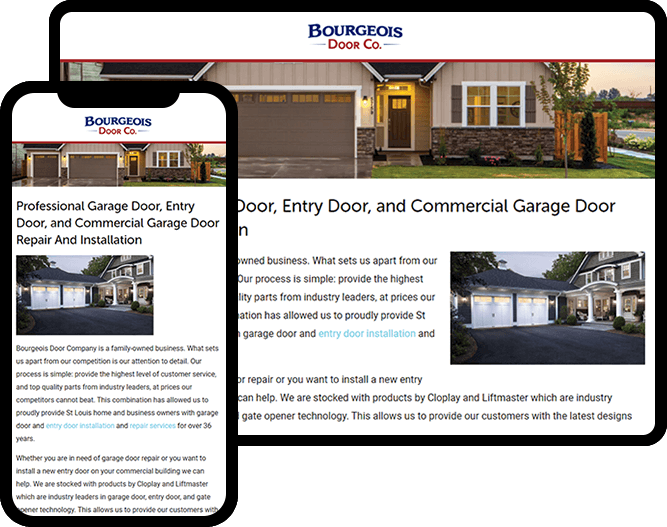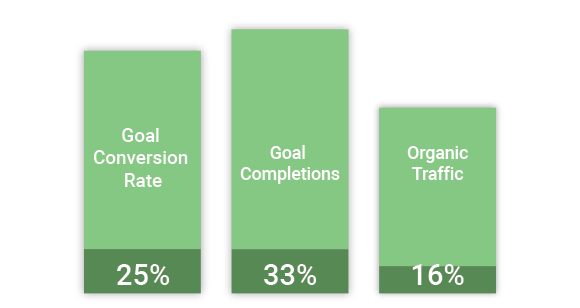 The Results
As a result of the work from the team at Garrow Media, the Bourgeois Door Co. website has seen a 16% increase in organic traffic over the past 3 months compared to the 3 months before that, a 33% increase in goal completions, and a 25% increase in goal conversion rate.