Generate Better Leads With Online Advertising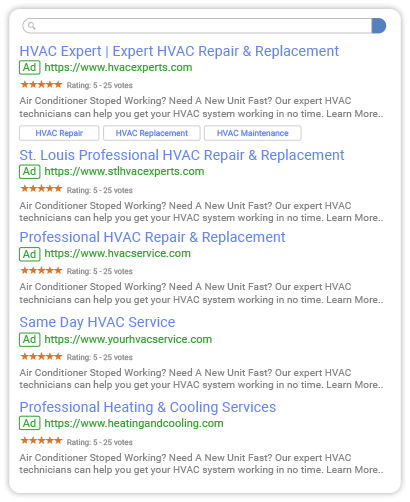 Are you reaching your ideal online customer? Our experts can place your business in front of your target market at the exact moment they need are looking for your products or services. Whether they are searching online for specific services, browsing social media, or visiting new sites, we can construct campaign strategies designed to direct potential customers to your business.
The team at Garrow Media provides professional managed digital advertising services for small retail businesses, home service providers as well as a variety of other retail and service providers across the United States. If you are looking to supercharge your client reach and response, we can help. Our team will implement a targeted paid marketing campaign using Google Ads, Microsoft Ads, and social media to deliver your message to customers when they are ready to decide.
How does it work? Both Google Ads and Microsoft Ads provides us with the capability to micro-target audiences. Whether by zip code, area code or city/county name, Pay Per Click ads can be served to an audience on a specific day during a specific time period. The ads appear as the result of a rolling auction which can be restricted by you based on ad cost, total daily budget or total monthly budget. The ads appear in response to carefully crafted keywords designed to maximize the effectiveness of your marketing budget.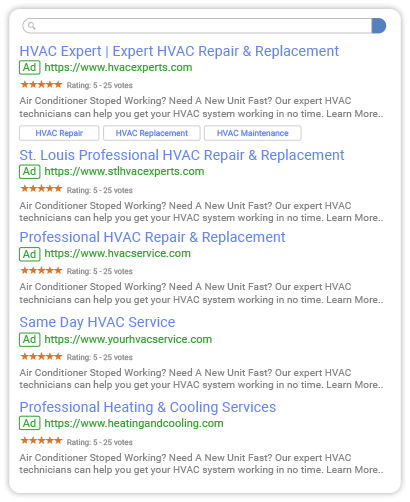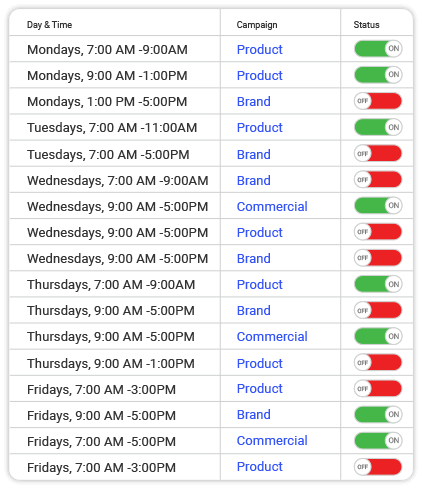 Have Better Control Over Your Ads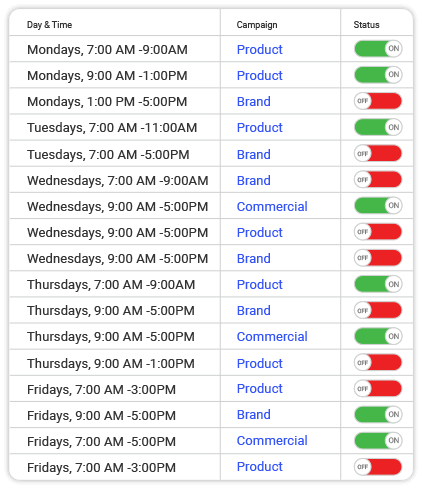 Choosing to run a paid advertising campaign will create a measurable increase in qualified visitors to your site. Targeted ads provide conversions that put the customer at your "front door" when they are ready to buy. The result; increased revenue for your company. Our Google certified pay-per-click team can provide expert direction on the optimum time to run your ads; the right content for your ads; and, the keyword targets necessary. Your ad content will be constructed to ensure maximum pull-through to your site. You can feature coupon promotions, discount periods and other marketing hooks that you feel will turn that click into a customer.
One of the best features of running a PPC or a pay-per-click advertising campaign is that it only costs your business when a user clicks onto an ad that takes that potential customer directly to your site. This means you can avoid wasting ad dollars on irrelevant searches and audiences as you might with traditional TV and billboard ads. You pay for the click – the click takes them to your optimized site – and your product or service is delivered to someone looking for that product. Unlike the shotgun approach of most ad campaigns which hope to reach enough people that you may get a call, PPC is a laser targeted ad delivered to your targeted audience.
Why Serving Ads 24/7 Can Be A Bad Idea For Your Company
So why is it bad for my company? In truth, if you have an employee answering your phones 24/7 then it may not be a bad idea, especially if you offer emergency services. However, if you are only open from 7 AM-5 PM, then running ads while your office is closed can cost you more money if someone clicks on your ad outside of your normal business hours.
Get Started Today With A Free Site Audit
Our team has years of experience rebuilding and optimizing existing website in a variety of industries. You can get started today at no cost by having our team of experts perform a complete website and SEO audit on your existing website. This audit will give you detailed information about the performance and the professional advice of one of our Senior Developers on what does and what does not work for you. Fill out the form below to get stared.
See Measurable Results With Better Ad Tracking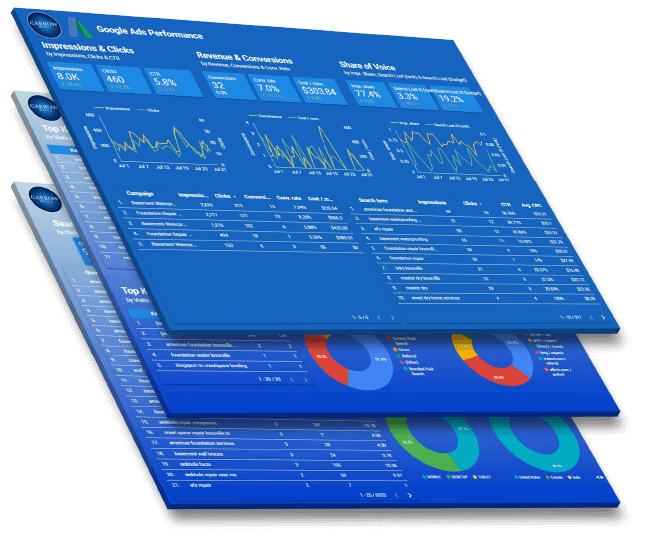 Tracking traffic and conversions on your website is important. This is especially true when running a paid advertising campaign as accurately determining whether a user on your website converted into an actual client can help you determine whether your digital advertising campaign working properly. Our team at Garrow Media only counts very specific site interactions as conversions, this can include form fills, phone calls, and mailer subscriptions. The reason we only count these specific interactions is because these are interactions that actually result in direct contacts or leads for your business.
Our team uses Google Analytics a data tracking platform created by Google for tracking site traffic and website interaction. The reason we use this system is because of the level of detail we can get when tracking users on the website.
Get Custom Reports For Your Advertising Results
Our team at Garrow Media also provides to all of our clients a custom-designed analytics report that accurately shows month/month data for all of the traffic on your website. This easy to understand report can help you determine whether your website is performing optimally organically and with specific data sets for digital advertising can help you determine what your return on investment (ROI) is for your digital marketing campaigns.
Our reports are custom-designed to show each clients conversion points, organic traffic, and a variety of other useful metrics. Ask our experts today to learn more about our custom reporting for your website traffic.