Social Media Advertising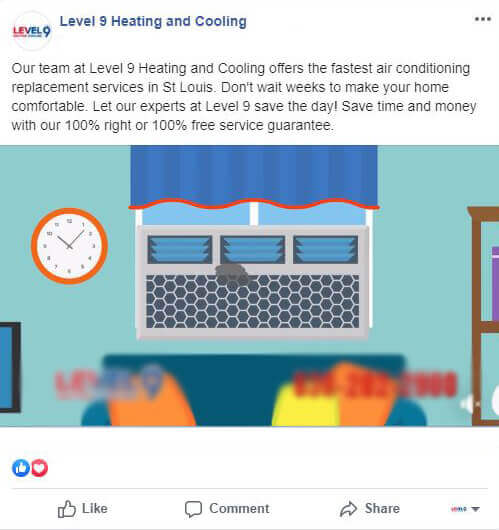 We are attached to our phones, computers and mobile devices in today's world. It's reported that the average American has at least seven social media accounts and spends almost three hours on social media networks every day. More importantly, over half of the businesses are using social media advertising to their advantage. The social media advertising movement is growing exponentially, and if businesses haven't already joined the bandwagon, they should've by now.
At Garrow Media, we specialize in customizing social media strategy based on your advertising and marketing needs that will greatly impact your business. From Facebook, Twitter, Instagram, and LinkedIn advertising, we aim to design the most effective strategy for your paid social media advertisements.
How Paid Social Media Advertising Will Advance Your Business
Compared to all other marketing efforts, paid social media advertising is much different than others but extremely efficient. This type of advertising focuses on reaching and growing a specific target audience, building engagement and selling the product of your company.
With social media advertising, you can specify demographics, psychographics, enhance brand awareness, maximize your content marketing, collect market insights and more. To see if it is truly making a difference for your business is to analyze the statistics provided through your social media advertising. The proof is in the results.
Social Media Marketing Is Cost Effective
Not only is social media advertising easy to measure and manage, but it is also the most cost-effective form of advertising the marketing world has seen so far. Each social media platform uses the pay-per-click, or PPC, payment model. You will only pay if the user decides to act upon using your platform, such as clicking on the advertisement.
Compared to traditional media, social media advertising services costs almost nothing. It is available at your fingertips at any moment for prices as low as $5 an advertisement depending on the industry. You are essentially using this form of advertisement to reach a specific audience at a very discounted price. Your brand is able to reach instant visibility as your advertisement has a guaranteed placement on a user's search results.
Contact Our Experts for Social Media Advertising
Our team at Garrow wants to be your partner for web design, web development, and social media marketing. Our goal is to drive new customers to your business and provide a sustainable and reliable online sales source for your company. If you have any questions about our social media strategy or marketing services, don't hesitate to contact our experts. You can reach us by calling 314-984-8880 or by filling out our online contact form.