Project Overview
Services - Web Design | Web Development | Content Writing | Search Engine Optimization | Responsive Design | Digital Advertising
Quality waterproofing has been serving the St Louis Area for over 60 years, they have been working with our team at Garrow Media since 2015. Last year our team at Garrow Media worked directly with Quality Waterproofing to develop and launch a new website with the goal of generating more online traffic and leads while updating the look and feel of their site. Our team designed, developed, and launched a new website to achieve these goals.
Our Solution
During the build of the new website, our development team worked to ensure that all organic traffic was maintained throughout. This included continuing to work on the performance and security of the existing site while simultaneously developing the new website. Our team went through a planning process to ensure that the transition from the old website to the new website went smoothly, without losing any traffic or existing ranking. Once the new site replaced the current site, our development team continued to focus on ensuring that all aspects of the old website were properly forwarded onto the new website. Our team continues to maintain the website, performing regular content updates to ensure the website continues to perform well and improve organically as search algorithms are updated. This maintenance also includes regular framework, component, and security updates while also ensuring the site is properly optimized for ease of use, speed, and lead generation.
The Website
Before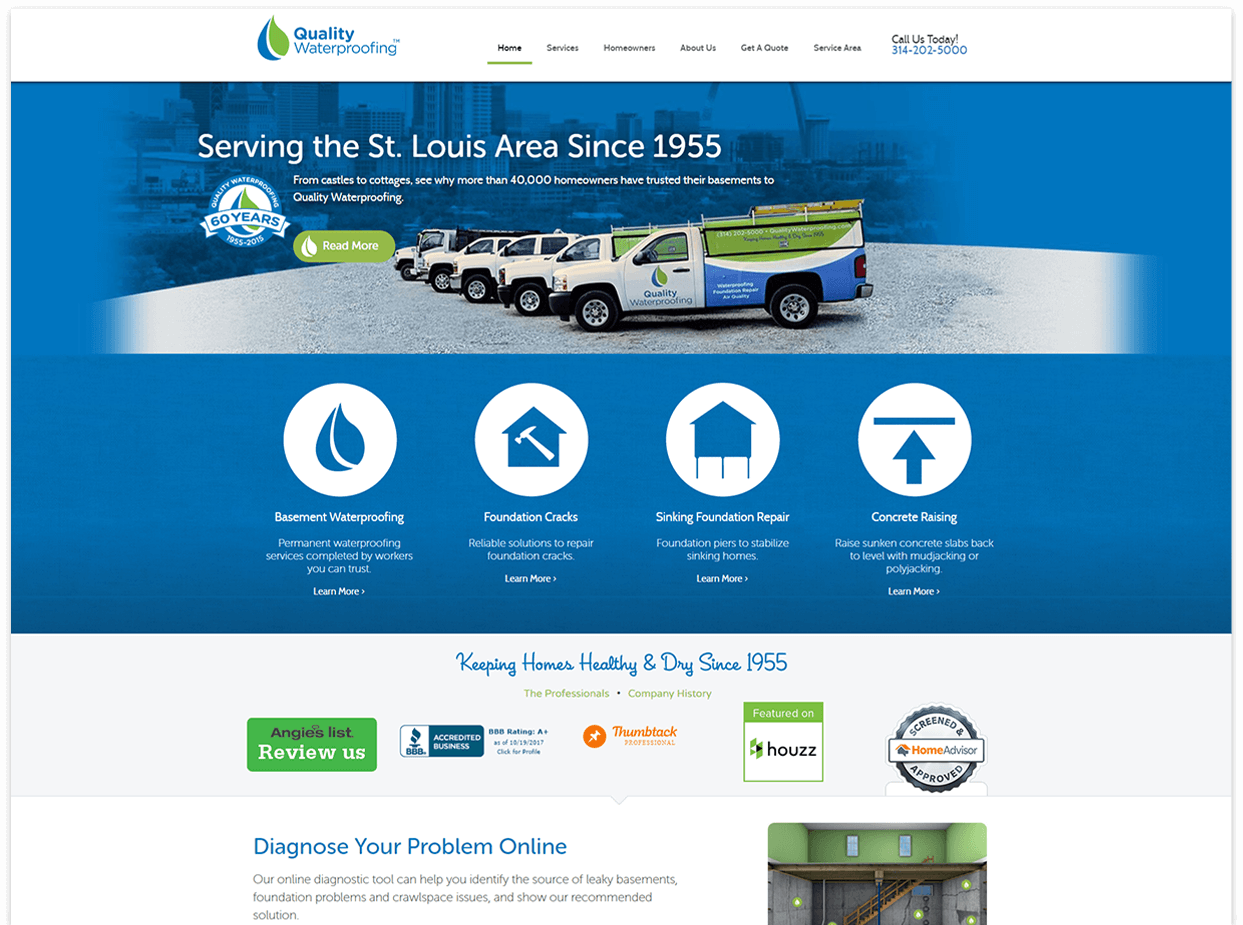 After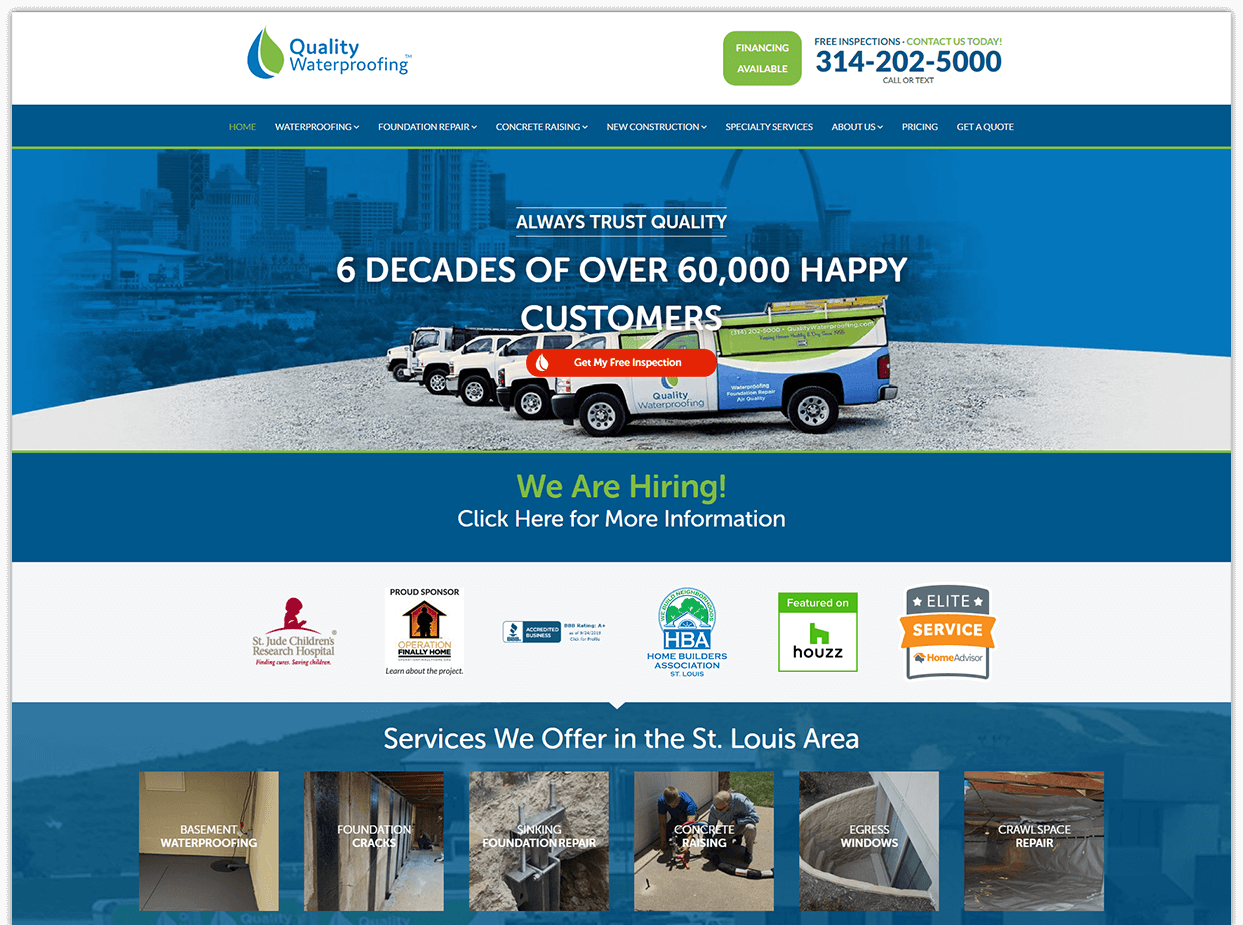 Mobile & Tablet Experience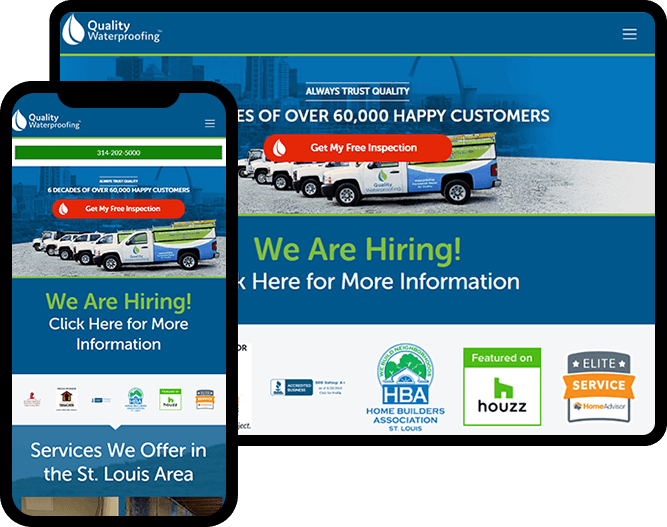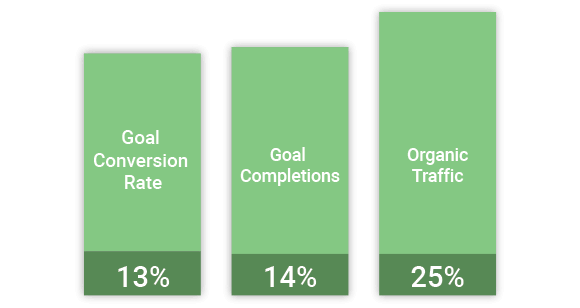 The Results
As a result of the work from the team at Garrow Media, the Quality Waterproofing website has seen a 25% increase in organic traffic year over year, a 14% increase in goal completions, and a 13% increase in goal conversion rate.